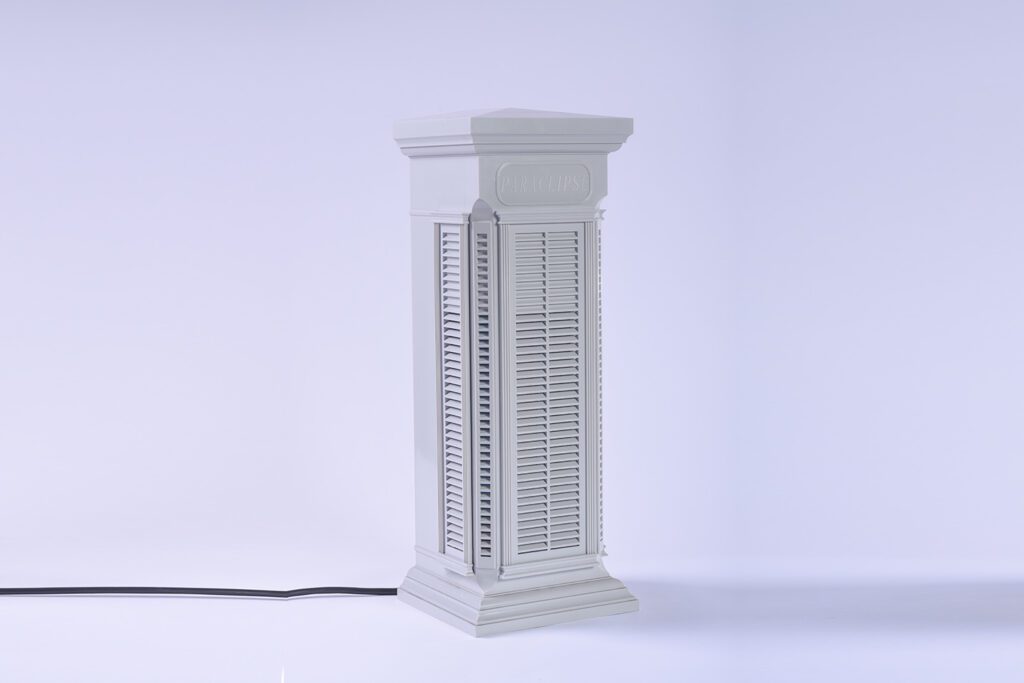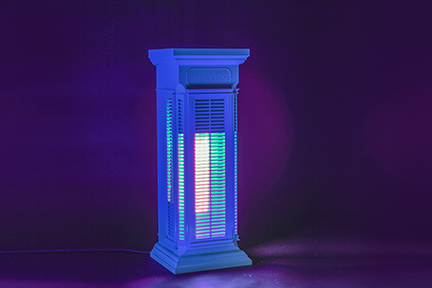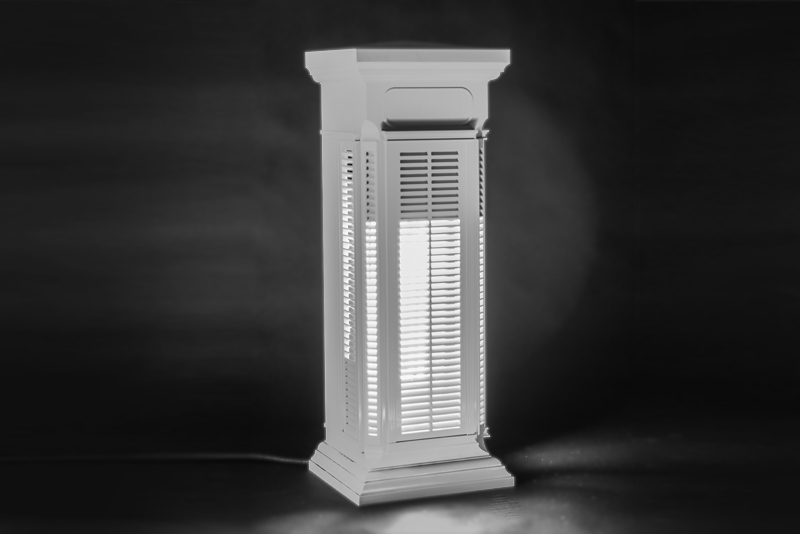 Paraclipse's Mosquito Eliminator helps you take back your outdoor spaces. This decorative system is designed for installation outdoors, combining a proprietary Ultraviolet black-light technology with special attractants to lure mosquitoes. Used free-standing or wall-mounted, this unit is a powerful, effective and environmentally safe way to control disease-carrying mosquitoes.
It's also effective at attracting and capturing midges and other irritating pests and the disposal of the cartridge is safe and sanitary. This unit ends the noise and unsanitary scattering of insect parts from bug zappers and avoids hazards from toxic chemical pesticides.
Product Benefits:
Decorative unit with versatile design for discreet outdoor use.

Can be wall mounted or free standing.

Proprietary black light technology combined with special attractants.

Fresh sticky surface and attractants released continuously.

Exclusive automatic advance 30 day cartridge trapping system.

No scattered insect parts from electrocution and no hazards from chemical pesticides.

The trapping system is environmentally friendly and meets applicable guidelines.
Product Details:
Decorative design

Cartridge advance mechanism

Access door for cartridge replacement

Wall mount keyholes (on back of unit)

Replaceable Capture Cartridge

Proprietary black-light lamp

Specially designed front and side louvers direct the black-light for maximum effectiveness
Product Uses:
| | | |
| --- | --- | --- |
| Patios | Pools | Outdoor Restaurants |
| Decks | Gardens | Outdoor Eating Areas |
| Horse Barns | Sports Areas | Outdoor Fitness Areas |
Product Specs:
| Specs | USA | International |
| --- | --- | --- |
| Model No: | 650110 | 650130 |
| UPC: | 856380005056 | 856380005056 |
| Dimensions: | 21″x7.75″x7.0″ | 21″x7.75″x7.0″ |
| Power Supply: | 110/115/120V 50/60 Hz, 6 foot cord | 220V-240V 50/60 Hz, 6 foot cord |
| Weight: | 7 lbs. | 7 lbs. |
| Coverage: | Line of sight | Line of sight |
| Cartridge Surface Area: | 584 square inches | 584 square inches |
| Cartridge Life: | 21 – 30 days depending on insect catch | 21 – 30 days depending on insect catch |
| Lamp Life: | Approx. 8 months | Approx. 8 months |
| Ultraviolet (UV) Lamp: | 3U 30 Watt black light | 3U 30 Watt black light |
| Dimensions of Cartridge Surface: | 146″ x 4.0″ | 146″ x 4.0″ |
| Capacity: | Thousands | Thousands |
**For 220 Mosquito Eliminator system, adapter wall plug needed. **