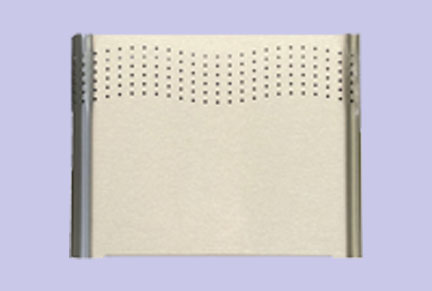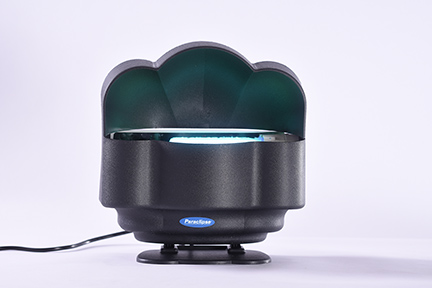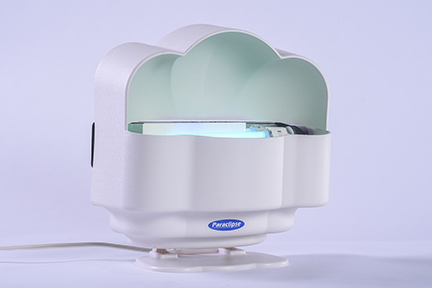 Paraclipse's Fly Patrol is a remarkably versatile decorative fly control system. Beautifully designed and its small size blends into any décor.
Easily eliminate insects in your cafe, small restaurant, or bar. It is also effective in controlling gnats and fruit flies.  Designed for permanent mounting or portable use, this unit features a patented auto-advancing cartridge system, using glue and attractants to quickly and cleanly remove the flying pests in your facility.
Product Benefits:
Covers commercials areas up to 1,000 square feet.

Highly effective combination of special UV light, attractants and trapping surface.

Specially engineered UV lamps with Ultraviolet Lamp Booster Reflector, Front UV light baffle and specially engineered reflective top shell.

 The unique design allows the unit to be wall mounted or placed on a flat surface.

 Features a 30-day auto-advance cartridge system with audible alert to replace used cartridge.

Holds up to 10 times the capacity of a standard glueboard.

Environmentally safe and meets USDA & FDA guidelines.

Available in white or black.
Fly Patrol Product Details:
Proprietary Top Shell Design Directs UV Light Downward for Maximum Fly Catch

Quantum UV Lamp

Capture Cartridge

Audible Cartridge Replacement Alarm

Cartridge Advance Motor & Component Housing

Capture Cartridge

Competitor's Glueboard
Product Uses:
| | | |
| --- | --- | --- |
| Kitchens | Dining Areas | Conference Rooms |
| Bars | Garages | Small Restaurants |
| Recreational Areas | Workshops | Delicatessens |
Fly Patrol Specs:
| Specs | USA | International |
| --- | --- | --- |
| Model No (White Model): | 250717 | 250702 |
| Model No (Black Model): | 350717 | 350702 |
| UPC (White Model): | 856380005360 | 856380005360 |
| UPC (Black Model): | 856380005292 | 856380005292 |
| Dimensions: | 12.5″x12.0″x6.25″ | 12.5″x12.0″x6.25″ |
| Power Supply: | 110/115/120V 50/60 Hz, 8 foot Cord | 220-240V 50/60 Hz, IEC Receptacle, 6 foot Cord |
| Weight: | 3.5 lbs. | 3.5 lbs. |
| Coverage: | Up to 1,000 ft. | Up to 1,000 ft. |
| Cartridge Surface Area: | 162 square inches | 162 square inches |
| Cartridge Life: | 30 days | 30 days |
| Lamp Life: | Approx. 8 months | Approx. 8 months |
| Ultraviolet (UV) Lamp: | 13 Watts (Compact) | 13 Watts (Compact) |
| Dimensions of Cartridge Surface: | 54″ x 3″ | 54″ x 3″ |
| Capacity: | Over 1000 flies | Over 1000 flies |
| Construction Material – Sconce: | High Impact Polystyrene | High Impact Polystyrene |
**For 220 Fly Patrol system, adapter wall plug needed. **