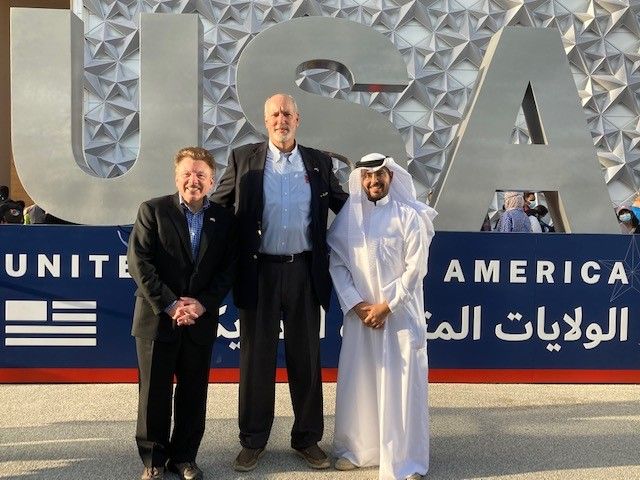 Paraclipse Systems Vice President of Sales, Jim Reinders, participated in a trade mission to the UAE and Jordan with the delegation led by the honorable Robert Evnen, Secretary of State.
During several meetings with high-ranking Ministries of Commerce, it was clear that there are mutual opportunities for Paraclipse to work with companies and agencies within the GCC region. The delegation was met with excellent hospitality where we traveled and members of each Chamber of Commerce treated us very well. We only hope we can return their generosity should they come to Nebraska sometime soon.
The trip also included a day at the World Expo in Dubai as well as time at the largest food show event "Gulfood" where suppliers from all over the world shared their products and services.
There was also a unique experience to visit the "City of Petra" – one of the 7 wonders of the modern world.
Opportunities to meet with current and potential new customers are always welcome and this trip exceeded expectations.